All About General Hospital!
NEWS AND INFORMATION! Scoops and Spoilers Below
45th Annual Daytime Emmy Awards Drama Performer Pre-Nominations Announced!
OLDER NEWS:
Daytime soap schedule during the holidays... Monday, December 25: GH will be pre-empted by basketball.
Friday, December 29: GH will air a new episode.
Monday, January 1: GH will be pre-empted by sports.
On August 7, 2017, Chris Van Etten joined Shelly Altman as GH's co-head writers.
Sign this petion to keep Robert Palmer Watkins (Dillon) on the show! Also, make sure to email, call and write to GH to let them know that he should stay.
Emme Rylan (Lulu) and Don Money, her partner of 10 years, welcomed a baby girl named Dakota Rose on Monday, June 26, joining brothers Jackson, 7, and Levi, 5.
On Saturday, June 24, 2017, Risa Dorken (Amy) married Bo Clark in Saratoga Springs, NY.
Kimberly McCullough (Robin) gave birth to a baby boy named Otis on June 7, 2017. She, her partner, & dog Jack live in California's Ojai Valley.
Kodi Kitchen (ex-Maggie) and her husband, Hollywood producer Jon Berg, welcomed their first child on June 6, 2017, a baby girl named Lola Charlotte Berg.
Headwriter Jean Passanante is leaving GH at the end of July.
Kirsten Storms has been on a leave of absence since March due to severe depression but will return to GH soon as Maxie Jones.
Sign this petition to keepWilliam deVry (Julian) on the show! UPDATE: He's back! Yay!
From SOD: An inside source at GH confirms to Digest that Jennifer Bassey is heading to Port Charles. The actress is best known for her ALL MY CHILDREN work as sultry Marian Chandler, a role she played from 1983-85 and 1995-2003 and reprised in 2009 and 2011.
At the 44th Annual Daytime Emmy Awards show on Sunday, April 30, 2017, the following winners were announced:
Writing Team: Y&R
Directing Team & Drama Series: GH
Supporting Actress: Kate Mansi (Abigail, Days)
Supporting Actor: Steve Burton (Dylan, Y&R)
Younger Actress: Lexi Ainsworth (Kristina, GH)
Younger Actor: Bryan Craig (ex-Morgan, GH)
Lead Actress: Gina Tognoni (Phyllis, Y&R)
Lead Actor: Scott Clifton (Liam, B&B)
At the Creative Arts Emmy Awards show on Friday, April 28, at the Pasadena Civic Auditorium in Pasadena, California, the following winners were announced:
Casting Director: Marnie Saitta, Days of Our Lives
Art & Lighting Direction, Set Decoration, Editing: Y&R
Technical Team, Costume Design, & Makeup: B&B
Sound Mixing & Music Direction: Days of Our Lives
Original Song: Days' "When Time Was On Our Side"
Hairstyling: General Hospital
Stunt Coordinator: Terry James, Days
Digital Drama Series: The Bay the Series
Digital Drama Series Outstanding Actress: Mary Beth Evans (Sara Garrett, The Bay)
Outstanding Actor: Kristos Andros (Pete Garrett, The Bay)
Supporting or Guest Actress: Carolyn Hennesy (Karen Blackwell, The Bay)
Supporting or Guest Actor: Nicolas Coster (Mayor Jack Madison, The Bay)
The 44th Annual Daytime Emmy Awards show, hosted by Mario Lopez & Sheryl Underwood, was live-streamed at Facebook Live & Twitter-Periscope Producer at 8 p.m. ET / 5 p.m. PT on Sunday, April 30, 2017. Click here for the list of nominees.
Peter Hansen, who played Lee Baldwin from 1965 to 2004, died on April 9, 2017, at the age of 95.
Haley Pullos (Molly) fell and broke her left arm on March 23, 2017. She said, "I was walking down the street, tripped over my own feet and fell backwards. I reached my hand out to break my fall but instead I broke both the bones in my forearm. Yes, I really am that klutzy."
General Hospital was the only show nominated for a Writers Guild Award in the Daytime Drama category for 2016 and took home the trophy on February 19, 2017. GH writers Shelly Altman, Anna Theresa Cascio, Andrea Archer Compton, Suzanne Flynn, Janet Iacobuzio, Elizabeth Korte, Daniel James O'Connor, Jean Passanante, Dave Rupel, Katherine Schock, Scott Sickles, Chris Van Etten, & Christopher Whitesell all shared in the WGA award.
Steve Burton (ex-Dylan, Y&R; ex-Jason, GH) launched a guide for losing weight and becoming fit at www.burtonnutrition.com. The online program offers tips, recipes and products to purchase to help achieve a healthier lifestyle. There's also a VIP Club to join that offers more benefits, such as weekly webinars with Burton and other fitness celebrities.
If you loved AMC and/or OLTL and would like to see them back, please show your support to ABC & Hulu. Right now, they are considering airing vintage episodes & incorporating some characters into GH. Click here to find out how you can help make that happen!
Barbara Tarbuck, who played Jax's mother, Lady Jane Jacks, on GH on and off for 14 years beginning in 1996, passed away on December 27 at the age of 74 from Creutzfeldt-Jakob disease of the brain.
Robb Derringer (ex-Kyle) & DWTS judge Carrie Ann Inaba became engaged on Saturday, December 10, 2016, at the site of their first date, a secluded beach cove along the California coast. Read more here.
Steve Burton (Dylan, Y&R; ex-Jason, GH) & Derk Cheetwood (Max, GH) have launched a new business called HollywoodSchooled.com where people can sign up for audio coaching lessons, learn how to avoid common mistakes, and become working and thriving actors in Hollywood.
Joseph Peter Mascolo (Stefano DiMera, Days; ex-Massimo Marone, B&B; ex-Nicholas Van Buren, GH) died at 87 on December 8, 2016, in Lake Arrowhead, CA, after battling Alzheimer's disease for many years.
Set to the tune of "Mad Love" by JoJo, the sleek 30-second GH Winter Romance promo showcases Sonny & Carly (played by Maurice Benard & Laura Wright), as well as Elizabeth and Franco (Rebecca Herbst & Roger Howarth), with a forlorn Griffin (Matt Cohen) as odd man out. Also featured are Nelle/Michael (Chloe Lanier & Chad Duell), Jordan/Curtis/Andrť (Vinessa Antoine, Donnell Turner, & Anthony Montgomery), Maxie/Nathan (Kirsten Storms & Ryan Paevey), and Kiki/Dillon (Hayley Erin & Robert Palmer Watkins).
Enjoy the new GH Merry Christmas Happy Holidays Cast Video!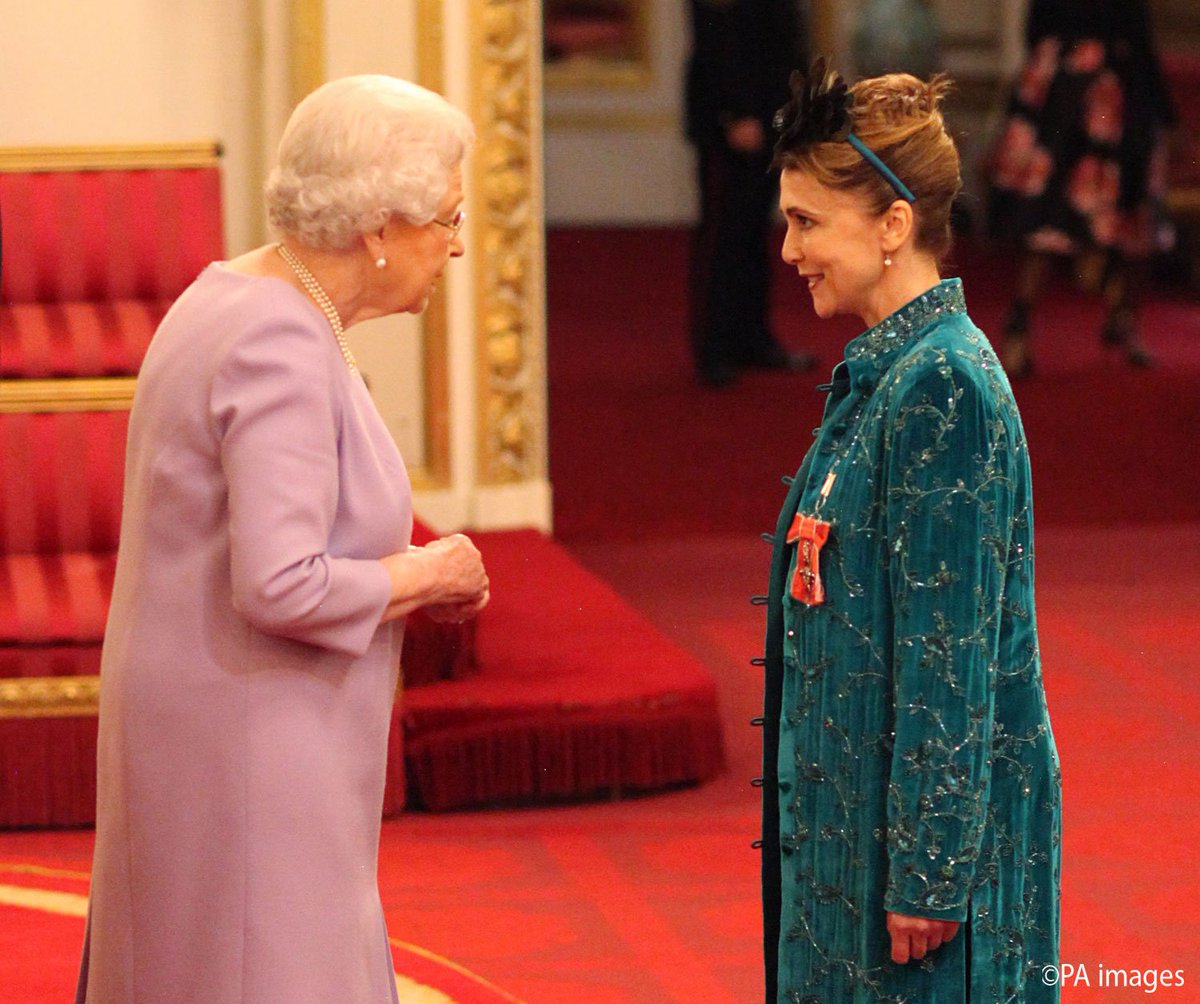 On October 25, 2016, Emma Samms (ex-Holly) was appointed MBE (Member of the Order of the British Empire) by Queen Elizabeth II at Buckingham Palace in London for her work with the Starlight Children's Foundation that she co-founded, bringing happiness to seriously ill children.
Brianna Brown (ex-Lisa) is engaged to Richie Keen. Their wedding is scheduled for Saturday, May 20, 2017, in Santa Ynez, CA.
Ricky Martin (ex-Miguel), 44, revealed on November 16, 2016, that he is engaged to Jwan Yosef, a 32-year-old Syrian conceptual artist. Ricky nervously proposed on his knees with engagement rings. He has 8-year-old twin sons Matteo and Valentino.
Writer Claire Labine died on November 10, 2016 at 82 years of age. She created Ryan's Hope as well as many beautiful stories for GH, OLTL, & GL.
On October 28, 2016, Sean Kanan (Deacon, B&B/Y&R; ex-AJ, GH) received the 400th star on the Palm Springs Walk of Fame located in front of the restaurant, Eigh4Nine, in Palm Springs, CA. He turned 50 on November 2.
Watch Full GH Episodes Online on ABC.com, GH-HD-Blogspot, Fulltvshows.org, Hulu.com, Daily Motion, & YouTube.
Michelle Stafford (Nina, GH; ex-Phyllis, Y&R), hosts a podcast " Single Mom A Go-Go" on Monday, July 11 at 7 p.m. PT / 10 p.m. ET, featuring Lauralee Bell (Christine, Y&R).
Marisa Ramirez (ex-Gia Campbell, GH; ex-Carmen Mesta, Y&R), 38, who plays Maria Baez on the CBS hit "Blue Bloods" gave birth to her first child, a daughter named Violet Rae, on Sunday, May 29, 2016. It is rumored that her ex-husband, Nathan Lavezoli, always wanted children, and they're now back together.
Finola Hughes (Anna) is directing the TV series "Cypress Bayou" -- a small Louisiana town of ancient beings, dark forces, voodoo and other magic -- starring Chase Coleman (ex-Garrett, OLTL). Watch the trailer!
Siri Pinter is Mark Pinter's (ex-Agent Rayner) daughter by his first wife. She's married to NBC's Carson Daly and has a food blog at http://siriouslydelicious.blogspot.com.
Robert Palmer Watkins (Dillon), with a little help from his friends, released a cover of Justin Bieber's "Love Yourself" on January 22, 2016.
Watch an extended cut from ABC with never-before-seen footage of Robin and Patrick's wedding episode of January 7 with a special introduction by Finola Hughes (Anna).
Steve Burton (Dylan, Y&R; ex-Jason, GH) & Jonathan Jackson (ex-Lucky) have teamed up to open a family-friendly restaurant called "Jack and Jameson's Smokehouse" with great barbecue and world-class music at 509 Hillsboro Road in Franklin, TN near Nashville.
Enjoy a little tune with Maurice Benard (Sonny) and his teen daughter, Cassidy, who's a bit embarrassed.
On January 3, Kimberly McCullough (Robin) posted her 2015 Year-End Wrap Up about her best & worst times in which she shares her successes, physical ailments, and sadly a tragic miscarriage of a baby girl at 22 weeks. Our hearts break with her.
Shelly Altman and Jean Passanante are GH's co-head writers starting August 10, 2015, replacing Ron Carlivati. Altman previously worked on One Life to Live, Another World, and Y&R, as well as GH. Passanante was head writer and co-head writer for several daytime dramas, including Y&R, AMC, and ATWT.
Watch Tony Geary on ABC's Nightline on 7/22/15!
Great interview with Tony Geary about leaving the show!
Michael Easton (Silas, GH; ex-McBain, OLTL; ex-Caleb, PC; ex-Tanner, Days) has written the graphic novel "Credence: Lose This Skin." Check out the trailer here!
---
By Mandy
SOD 2/26/18
Election Day Drama!
Port Charlesís special mayoral election takes place, but not without a few last-minute twists and turns. Ned is feeling relatively good about his chances of pulling out a win. Of course, Alexis has people knocking on doors and getting people to the polls, so Ned is a little scared. Ned hides out at the Quartermaine mansion and prepares both a victory speech and a concession speech. When Ned starts to lose faith, Olivia buoys his spirits. The candidate also gets a visit from Jim Harvey, the Charles Street developer whose fortunes may hinge on the election results. Ned likes a clean fight, but clearly someone doesnít mind playing dirty to see him in office. A scandalous article about Alexis and her relationship with Julian drops in The Intruder while the polls are still open. The Quartermaines gather at the mansion to hear the election results, while Alexis and her supporters congregate at Charlieís.

*Early Editions*
Dante disappoints Carly.
Peter remains supportive.
Sam finds inner peace.
Finn gets the wrong idea.
Jason runs into Sam.

*Ratings for 1/22: 2.0

James DePaiva appears this week as Dr. David Bensch, Kikiís mentor.

Josh Swickard debuts this week as Chase, a new member of the PCPD.

*Hot Plots Preview Ė FaisonĎs Will Is Read*
Faisonís last will and testament contains unpleasant surprises for Jason, Drew, Sam and Anna. Diane does the honors of reading the document. Faisonís bequeathal to the twins is a doozy. The villain also leaves something for Anna, which is designed to taunt her about the child they share. The bulk of his estate goes to his son, but which son: Nathan or Henrik?

Peter changes his mind on 2/19, while Jason is pitted against Drew and Anna pays Maxie a visit.
Molly lashes out on 2/20, while Monica surprises Michael and Olivia stands by her man.
Alexis ends up in a precarious position on 2/21, while Anna makes a promise and Sam looks out for a friend.
Jason looks to Peter for help on 2/22, while Avaís gallery is threatened and Peter knows more than he lets on.

*What Will Happen:
Sonny confides in Epiphany.
Griffin calls for help.
Franco meets with Kevin.
SOD 2/19/18
Valentineís Day Preview!
Carly and Sonny will have a romantic holiday! Lovelorn Jason receives a visit from Robin, who has plenty to say on the subject of his decision not to pursue Sam. Jason, Drew and Sam will cross paths before the holiday is over and thereíll be plenty of tension! Jason also has an unpleasant encounter with Franco and Liz, who spend Valentineís Day scouting venues for their imminent wedding reception. Jason reminds Franco that he still intends to make him pay for his past crimes against Sam, which gets under Francoís skin. But Jason isnít resorting to violence for Elizabeth and Jakeís sakes. In the wake of Nathanís death, Jordan is burying herself in work - a fact that does not go unnoticed by her beau, Curtis. Ava is planning to mark the holiday by telling Griffin that she loves him for the first time, but she misconstrues an incident and may end up killing her plans for the night - and the future.

*Early Editions*
Alexis is shaken.
Anna declines a gift.
Julian is heartbroken.
Griffin has bad news.
Carly approaches Dante.

*Ratings for 1/15: 2.0

Anthony Montgomery appears on 2/15 as Andre Maddox.

Parry Shen will appear as Brad Cooper!

Kimberly McCullough wraps up her visit as Robin Scorpio-Drake this week.

*Hot Plots Preview - Kim And Julian Get Closer*
Kim and Julianís friendship deepens when he supports her through a crisis with Oscar. While Alexis assumes Kim and Julian are dating, Kimís happy to have a new friend. Julian is with Kim when she discovers that her son has a black eye. Having Julian by her side is a comfort.

Felicia and Anna commiserate on 2/12, while Drew questions Franco and Finn seeks legal advice.
Michael takes Jasonís words to heart on 2/13, while Ava is concerned and Jake puts Jason on the spot.
Sam lays into Jason on 2/14, while Carly and Sonny reminisce and Ava looks forward to her time with Griffin.
Nelle thinks quickly on her feet on 2/15, while Michael gets an unsettling phone call and Anna pays a visit to Andre.

*What Will Happen*
Carly encourages Jason to find out everything he can.
Drew is put in an uncomfortable situation.
Diane relays a particularly audacious announcement.
SOD 2/12/18
Shocker: Anna Had A Child With Faison!
When Anna has an encounter at the hospital with Faisonís corpse, she tells him that they have a child. Upon learning about Henrik, Faisonís son with an unidentified woman, Anna has become curious about whether he is, in fact, the child she carried. Robin returns to Port Charles to attend Nathanís funeral, temporarily delaying Annaís investigation into the fate of this other child - the existence of which Anna continues to hide from Robin. However, this week, Anna discovers that a surprise someone is in the know about the secret child.

*Early Editions*
Diane pays Carly a visit.
Lulu is rocked.
Sonny brings home a guest.
Monica is played for a fool.
Danny interrupts Drewís plans.

*Ratings for 1/8: 2.0

Max Gail debuts this week as Mike Corbin, Sonnyís father!

Kimberly McCullough returns this week as Robin Scorpio-Drake.

Brytni Sarpy will appear this month as Valerie Spencer.

Suanne Spoke returns this week as Rita, Mikeís girlfriend.

Anders Hove is out as Cesar Faison, who met his maker last week.

Ryan Paevey is out as Nathan West, who was killed by his father Cesar Faison.

Genie Francis has been taken off contract as Laura Collins.

*Hot Plots Preview - Tragedy For Sonny*
When Sonny gets a call indicating that there is trouble in Mikeís world, heís almost more peeved than concerned. When he goes to Mikeís to investigate, he gets the sense - first from Mikeís girlfriend, Rita, then from the man himself - that something is askew with his father. After talking to Mike himself, heís a bit more concerned than when he first got the call.

*1st Look*
Kim finds a new friend in Finn.
Dante is in a New York Yankees state of mind.
Elizabeth catches up with Griffin.

Carly warns Jason not to give up on 2/5, while Ava canít help herself and Liz is proud of Franco.
Jordan and Curtis team up on 2/6, while Finn and Anna bond and Julian is pestered.
Peter bumps into Lulu on 2/7, while Alexis turns to Sam for help and Nedís words are impactful.
Nelle makes her move on 2/8, while Drew pushes back and Sam asks for a favor.

*What Will Happen*
Valentin stays by Ninaís side.
Franco has a moment with Obrecht.
Peterís curiosity is piqued.
SOD 2/5/18
A Shocking Death Rocks Port Charles!
Faison wasted no time leaving several lives in peril upon his most recent arrival in Port Charles - and this week, he will be responsible for the death of a beloved character. Obrecht and Lulu begin the week as hostages of the madman in the Wyndemere stables - and Faison has unleashed a lethal gas on his hostages. Opposite this, Jason, Anna and Sonny are closing in on Faisonís other son, Henrik, having arranged to meet the man who borrowed his dadís old nom de plume, PK Sinclair. Things donít go as planned, but the audience will learn his identity at last! Henrikís half brother, Nathan knows that heís a Faison target, as well. Dante gets word about Luluís whereabouts and races to save his wife. But someone wonít make it out of this mess alive.

*Early Editions*
Sony promises to make things right.
Valentin blindsides Anna.
Nelle is pleased.
Robin has regrets.

*Ratings for 1/1: 2.0

Genie Francis will be off-canvas for a break, while character Laura Collins is in Paris tending to an injured Spencer.

James DePaiva will be back as Dr. David Bensch in February.

*Hot Plots Preview - Jason Confronts Faison*
Jason finally comes face to face with the man who left him presumed dead back in 2012. Donít expect Faison to cower in fear when the trained assassin comes a-calling.

Anna has questions on 1/29, while Jason is determined and Jordan is deceived.
Valentin has a tender moment on 1/30, while Peter updates Sam and Drew and Nina reminisces.
Peter is unable to help on 1/31, while Valentin reminds Nina of her actions and Sam refuses a request.
Sonny gets a disturbing phone call on 2/1, while Michael lays down the law and Scott makes a slip of the tongue.

*Thrills And Chills - February Preview*
With their wedding approaching, Franco is tormented by something from his past. But their wedding is on shaky ground for other reasons and an act of God may step in and affect things.
Sonny will get a blast from the past, although itís not altogether welcome.
Nelle takes advantage of Josslynís better nature to get to Carly. Nelle will ally with Ava to further needle Carly.
It wonít be smooth sailing for newlyweds Drew and Sam. Will her New Yearís Eve kiss with Jason affect Samís marriage to Drew going forward? Drew learns that Jason cut him out of the plan to suss out Faison, causing their tension to skyrocket.

*What Will Happen*
Drew loses his temper.
Sonny confides in Jason.
Ava puts Kiki in an uncomfortable position.
SOD 1/29/18
The Hunt For Faison!
Multiple people are desperate to get to Cesar Faison - ideally, before he gets to them - in a dramatic week! For his newly discovered son, Nathan, tracking down Faison isnít just about the law. On the other side of the law, Jason and Sonny have been at work on their own plan to lure Faison out of hiding, and Jason is eager to question the man who left him presumed dead back in 2012. Anna gets wise to the email contact Jason and Sonny have made with ďP.K. SinclairĒ, who they suspect is actually Faisonís other son. Sinclair proposes an in-person meeting - which all parties realize could be a trap - and the unlikely allies agree to work together. Jason insists on meeting with him, and agrees that Anna can come.

*Early Editions*
Anna loses her cool.
Nathan pledges his love to Maxie.
Valentin cautions Nina.
Carly gets a history lesson.
Sam sets herself up.

*Ratings for 12/25: 1.9
Anders Hove returns this week as Cesar Faison!
Megan Ward has wrapped up her visit as the late Connie Falconeri.
Vinessa Antoine (Jordan Ashford) has signed a new contract!
Maurice Benard (Sonny Corinthos) has renewed his contract!

*Hot Plots Preview - Sam And Drew Say ďI DoĒ*
Divorce from Jason in hand, Sam quickly gives her hand in marriage to Drew. Samís eagerness to make their marriage legal means a lot to Drew. Sam wants to make a very clear statement, so after the wedding, she will be known as Samantha Cain.

*1st Look*
Carly chats with mom Bobbie.
Laura and Lulu share an unhappy moment.

Anna pleads with Sonny on 1/22, while Jordan is concerned and Laura updates Lulu.
Lulu is frustrated on 1/23, while Peter is cautious and Obrecht faces her fears.
Jason makes a declaration on 1/24, while Nathan takes a break and Kim shares good news.
Finn is grateful on 1/25, while Amy makes a grand gesture.

*What Will Happen*
Jason and Sonny arrive in the nick of time.
Carly appears useful.
Finn gets in deeper.
Laura Wright (Carly) is featured in the Take Five interview this week!
SOD 1/22/18
Preview: All About Ava!
On 1/17, a special episode focused on Ava will air as she undergoes surgery to heal her remaining facial scars.

*Early Editions*
Ned feels confident.
Jason receives a visit from an old friend.
Anna has nothing to offer.
Kiki is betrayed.
Peter gets in the way.

*Ratings for 12/18: 1.9
Greg Evigan debuted on 1/9 as Jim Harvey, Charles Streetís would-be real estate developer.

*1st Look*
Ned chats with Harvey.
Laura gets a concerning call.
Kiki, Molly, TJ and Julian listen carefully.

Jason gets one step closer to the truth on 1/15, while Maxie is desperate and Anna grows more frustrated.
Michael seeks out Nelle for answers on 1/16, while Jason grows impatient and Josslyn gets the support she needs.
Julian offers his support on 1/17, while Sonny receives a mysterious text message and Kiki is a bundle of nerves.
Maxie tries not to worry on 1/18, while Franco is caught off-guard and Ned tries to convince Alexis to help him.

*What Will Happen*
Jason leans on an unlikely ally.
Anna receives a surprise visit.
Obrecht grows desperate.
SOD 1/15/18
Sam to Jason: ďI Want A DivorceĒ
Sam has committed to a future with Drew, but something major is standing in their way: Sheís still married to Jason. Drew is happy to oblige Samís request that they tie the knot right away. Sam tells Drew that she hopes their union will send a message to meddling Carly, who has been pushing her in Jasonís direction. Sam discovers that her marriage to Jason is still binding when she and Drew attempt to procure a license for their own ceremony, so she quickly goes to Jason to ask for a divorce. Sam seeks Alexisís help in expediting the split. When Jason breaks the news of Samís request to Carly, the would-be ďJaSamĒ matchmaker is undeterred. Drew, meanwhile, remains in the dark about the kiss Jason and Sam shared on New Yearís Eve.

*Early Editions*
Ava looks to the future.
Peter comes to Luluís defense.
Kim is irate.
Laura gets an upsetting call.
Julian confronts Sonny.

*Ratings for 12/11: ​2.0
Jessica Tuck is out as Cassandra Pearce, who is comatose and was sent off to a WSB medical facility.
Darren Dupree Washington is out as Erich, Cassandraís shady side-kick.
*Hot Plots Preview - Nathanís Paternity Shocker*
Nathan is rocked when Obrecht finally spills that Cesar Faison is his biological father, even though he never fully believed that Victor Cassadine was. Nathan has a hard time processing the reveal. Nathan resolves to track Faison down. His quest will dovetail with investigative reporter Luluís efforts to suss out Faisonís location. But when the two team up, it could cause issues with Dante.

*1st Look*
Sonny and Jason have a serious talk with Anna.

Jordan offers a welcome relief on 1/8, while Anna is shocked and Maxie makes a request.
Molly busts Alexis on 1/9, while Laura and Liz bond and Michael is displeased.
Franco tries to reconcile his past on 1/10, while Laura shares her news with Kevin and Ned is optimistic.
Curtis is honored on 1/11, while Sonny is curious and Maxie has a horrible nightmare.

*What Will Happen*
Jason follows through on a promise.
Oscar looks to Drew for guidance.
Carly agrees to compromise.
Chloe Lanier (Nelle) is featured in the Take Five interview this week!
SOD 1/8/18
Drew Finds Sam And Jason Together!
Sam didnít intend to ring in the new year with Jason, but thanks to Carly, she did - and Drew is far from thrilled when he catches up to them. Jason and Samís time together leaves her in a tight spot, causing her to examine what she really feels and wants for the future. Jason isnít looking to take advantage of her confusion. Drew, who had been deliberately waylaid by Carly, finally makes it to The Haunted Star - only to find Jason and Sam together. He is a little caught off-guard by how he finds them. Sam blames their predicament on Carly, which Drew easily accepts. The only question in his mind is, did Carlyís plan work? Drew notes the presence of two props key to Sam/Jason lore: Tequila and Dominoes. Sam decides to omit a few key details of her evening when she recaps it to Drew.

*Early Editions*
Sam calls Jason.
Laura has big news.
Franco has a disturbing run-in.
Curtis is humbled.
Lulu is too late.

*Ratings for 12/4: 2.1

Bradford Anderson is back this week as Damian Spinelli, who hopes to figure out who kidnapped Jason.

Shari Belafonte ends her run as Janice Lomax, who has stepped down as Mayor of Port Charles.

*Hot Plots Preview - Ned vs. Laura For Mayor?*
Ned quits ELQ after a squabble with Michael. Olivia then proposes that Ned run in the special mayoral election. Unbeknownst to Ned, another newlywed has the same bright idea for his own spouse. Kevin listens to Laura talk about her passion for Port Charles and tells her that she should run for mayor.

Anna is in a bind on 1/2, while Nina grows anxious and Sonny reaffirms his love.
Jordan tracks Anna down on 1/3, while Francoís confusion grows and Ned and Michael meet.
Anna pays a visit to the ICU on 1/4, while Amy hopes to have good news for Nathan and Luluís attempts fall flat.

*What Will Happen:
Nathan jumps to conclusions.
Carly is forced to face the music.
Nelle is nervous about her first day.
SOD 1/1/18
Carly Plays Matchmaker For Sam And Jason!
Unable to sit on the sidelines where her palsí relationship is concerned, Carly resorts to trickery to ensure that Sam kicks off her 2018 in the company of Jason. Carly takes action when a glum Jason announces that heís leaving Port Charles. When Sonny finds out what his wife is up to, he is far from thrilled.

*Early Editions*
Obrecht grows anxious.
Cassandra has the upper hand.
Liz is stunned.
Jordan and Dante take a hard look at the facts.

*Ratings for 11/27: 2.0

Denise Alexander has wrapped up her visit as Lesley Webber.

*Hot Plots Preview Ė Cassandra In The Crosshairs*
Cassandra accelerates her plan to get her new drug into production, unaware that ďaccompliceĒ Finn is stepping up his own efforts to bring her down. Anna gives Finn a bug to plant in Cassandraís phone, hoping to identify the location of her clandestine warehouse. But just when it looks like Anna will triumph, Cassandraís true colors come out and things unravel quickly.

*1st Look*
Nina and Valentin feel the love with Charlotte.
Amy runs into Maxie.

Sonny shares his regrets on 12/26, while Sam seeks Kimís help and Anna urges Finn to learn self-defense.
Ava worries she overstepped on 12/27, while Maxie corners Amy and Obrecht makes a confession.
Lulu is excited about her future on 12/28, while Monica examines Nelle and Michael tries to clear the air.

*2018 Preview*
Sam may have to rethink the decision sheís made to marry Drew. Meanwhile, Jason and Sonny are determined to find out who took Jason back in 2012 and why. Drew explores his past, but he might dig up something he doesnít want to know. Family matters will shake up the Corinthos family. Francoís ability to feel worthy of Liz will be sorely tested. Franco and Jakeís relationship is a cause of concern for Jason. Circumstances will put Alexis in Julianís orbit, despite her efforts to stay away. Griffin presents Ava with a surprise, and it might be a game-changer for both of them. Finn and Anna will finally recognize the sexual tension that has been building between them. Nina and Valentinís relationship will be shaken up by the pursuit of Cassandra and the desire to stop her from spreading lethal drugs. Kim holds the key to information that could prove useful to Drew. Lomaxís downfall has consequences, including other secrets being uncovered. Curtis and Jordan will discover a mystery about Port Charles. Laura, with Kevinís encouragement, shakes up Port Charles with her big decision. Will her pregnancy bring Nelle and Michael closer together? Nathanís true paternity will be a big issue and he will finally get an answer. Lulu stumbles upon a possible career-making story, but Dante worries about her safety and the safety of others. Ned will embark on a new career path, with Oliviaís help and support. Kiki will try to balance out the good news and bad news she receives in the new year.

*What Will Happen:
Sam runs into Jason.
Jason voices his regrets.
Drewís car breaks down.
---
Don't forget to sign up for our weekly scoops newsletter for more scoops!!
Our other pages for news, scoops, and spoilers: AMC, ATWT, AW, B&B, Days, GH: Night Shift, GL, Loving/The City, OLTL, Passions, PC, Y&R, General Daytime, 24, Battlestar Galactica, Heroes, Jericho, Lost, Smallville, & Star Trek.
This page is dedicated to Hilary, our beloved late volunteer, who used to update the scoops pages.
Back to the Main General Hospital Page
Page updated 2/19/18
---